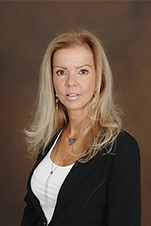 Cristina de Souza
cristina@eliteinternational.com

(305) 607-3115

Realtor Associate
Cristina De Souza is a realtor in Miami and South Florida with the main focus on foreign investors. Fluent in English, Spanish and Portuguese.
Originally from Brazil.
Cristina has worked with Fashion Trends all over the world and has lived in seven different countries. As a result of her large experience abroad, she took the chance to become a Realtor in Florida in order to apply her international skills in the Real State Market.
We are here to provide the best service possible in Real State trying to make the world smaller and bringing you to Florida. Welcome to the Sunshine State!