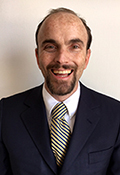 Mark Batsleer
mark@eliteinternational.com

(786) 329-1710

Realtor Associate
Mark Batsleer was born in Miami but lived mostly in Brazil.
Bilingual and fluent in Portuguese, he holds a Bachelor Degree in Advertising and Marketing from the Mackenzie University, in Sao Paulo.
In Brazil, he was the administrator of a foreign owned Real Estate Investment company, successfully managing property maintenance and security and controlling costs and payments.
Back to his home town, he is now part of the Elite International Team of Brokers and Sales Associates and specializes in helping non-residents to identify local properties matching their needs and expectations.